What you need to know - the most recent Australian Legislation changes
Posted on June 2023 By Speller International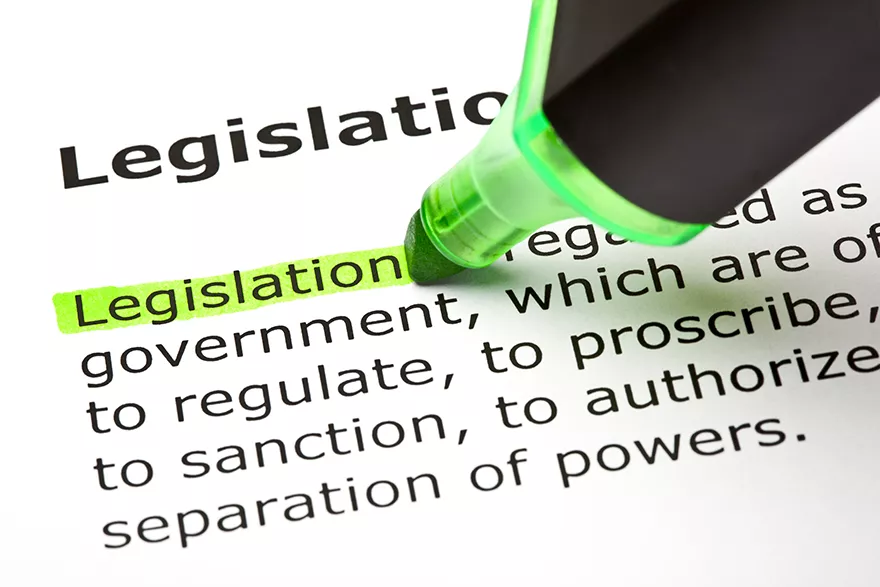 We've done some research on legislative changes and what they mean for clients and contractors.
Employment Law Changes – Fixed Term Contracts
In Australia, fixed-term contracts are commonly used in the workforce. These contracts offer employers the flexibility to hire employees for a specified period of time and provide employees with a degree of job security. However, the Fair Work Legislation Amendment (Secure Jobs, Better Pay) Act 2022 amends the Fair Work Act 2009 has brought about changes to fixed-term contracts, which are expected to have significant effects on Australian employers.
From the 6th December 2023, employers won't be able to use a Fixed Term contract for the same role for longer than 2 years (including extensions) or two consecutive contracts, whichever is shorter.
What does it mean?
Employers can retain employees via a Fixed Term contract and continue to have flexibility over their workplace needs, while offering the employees more protection by employers who may use these types of contracts inappropriately.
If a breach of the new provisions occurs, the employee will be considered a permanent employee. The expiry date of the contract will be of no effect, however the terms and conditions of the contract will remain in place. The employee will have access to the following provisions;
Entitlements to notice of termination
Access to unfair dismissal proceedings
These changes only apply to new contracts entered into after the proposed commencement of the legislation - 6th December 2023, however if any contracts were in place prior these will count towards the limit.
What next?
Review your HR processes to monitor and ensure current or new contracts don't exceed 2 years
Review and seek legal advice on fixed term employment contract templates
Review and seek legal advice on current fixed term arrangements to see where they sit in the new changes
Review and seek legal advice on if any of the exceptions apply to your business
Changes to Paid Family and Domestic Violence Leave Policy
As of the 1st February 2023 business' with more than 15 employees must now legally grant 10 days paid leave within a 12 month period, for employees to experience family and domestic violence.
This change is significant as it recognises the impact of family and domestic violence on employees and their families and provides support for those who need it most. Employers may need to review their policies and procedures to ensure compliance with the new entitlement and provide support to employees who require it.
This type of payment is also allows if a child, parent, grandparent, grandchild or sibling of their current or former spouse is a survivor of family or domestic violence.
What it means for Employers?
The payment is provided upfront. It is not accumulated over time and renews each year on the employees start date anniversary
Casual and part-time employees also have access to this leave scheme
Employees do not have to provide notice to access this leave, they do need to notify their manager
Evidence is not required before an employee can access this leave, however an employer does have the right to ask an employee for it. Employers are cautioned to tread carefully so they don't exacerbate the situation
Employers must not disclose any information unless;
They are legally required to such as a legal request by the police
It is necessary to protect the safety of another employee or person
How do the payments work?
The leave payments are to be paid as wages they would normally be entitled to. Including any incentive-based payments, bonuses, loading, allowances overtime etc.
This leave is to assist and support survivors. Making employers aware of situations so they help provide access to assistance programs, keep employee personal information private and foster a supportive environment for employees to seek further assistance.
Gender Pay Gap
From 2024, companies with more than 100 employees will have their Gender Pay Gap report published.
Prior to this date, companies of this size were required to submit the pay gap data but were not required to make the data publicly available.
Paid Parental Leave
From July 1st 2023 there will be an increase in paid parental leave entitlement, giving parents access to 20 weeks of entitlements. This will increase by a fortnight each year until 2026 when a full 26 weeks will be provided.
​
In conclusion, the changes to fixed-term contracts, paid family and domestic violence leave, the gender pay gap reporting and the increase in paid parental leave in Australia reflect a growing recognition of the need for fairness and equality in the workplace. These changes are likely to have significant effects on employers, and employers will need to adapt their policies and procedures to ensure compliance and provide support to their workforce. By doing so, employers can create a more equitable and inclusive workplace that benefits both their employees and their business.