Lockdown, Juggling & Cashew Curry: A Personal Blog by Luke Day
Posted on August 2020 By Speller International
This week Luke Day has written a personal blog about how he's getting through Stage 4 Lockdown and what he's learning along the way. Take a light-hearted read!
It wasn't great news for us Victorians when the latest stage 4 lockdown was introduced and implemented Wednesday 5th August at 11:59pm.
My partner and I have been very compliant in everything that has been asked of us, however, I'm not going to pretend the 8pm curfew didn't knock us back a bit. I seem to have been transported back 20 years to my naughtier days as a child when I would be firmly grounded by my parents.
But nevertheless, the show must go on. I thought I'd share some things that have worked for Luisa and I during the previous, and the new phases we're going through.
Now we haven't exactly re-invented the wheel in what we're doing, but by genuinely sticking to it and making our best efforts to not get down about what's happening, we have found some fun and challenges in the following tasks we have set.
3 pieces of advice:
1. Set yourself some achievable and fulfilling goals
2. Work out a routine
3. STICK TO IT!
My Goals?
When the lockdown first came into play, we set ourselves some 'normal' and achievable goals and made a game of it. Whoever completes their 5 targets has dinner bought for them by the other. An example of my goals are; Read a book
Learn to juggle

Learn Brown Eyed Girl on the guitar

Cook a curry from scratch

Lose a bit of weight
I am fortunate in the fact that Luisa plays the guitar, so she was there to hold my hand through learning. But I had never juggled in my life (which I now can), I was not a big reader prior to lockdown, but have completed 2 ½ books now and I can now, by memory, whip up a beautiful cashew curry. Full disclosure though, I am yet to lose some notable weight!
I have always been a target driven person anyway, but from the day we put these goals on our fridge I genuinely felt focussed and had something I needed to achieve.
Coming into the latest stage 4 lockdown with a bit of experience, we knew we had to drive down the time spent in front of the TV too (Netflix will really get you if you're not careful). So, this time round we have built a structure for the week to minimise screen time.
So what's our weekly structure?
Meditation Monday
Having never mediated in our lives, we thought it would be a great way to share a bit of time together and see if it could help calm the mind.
Table Tennis Tuesday's
I was lucky enough to get a table tennis table over the line with Luisa (Which I am sure she is regretting now as we live in a 2 bedroom apartment), but we will now play for at least an hour every Tuesday.
Arts & Crafts Wednesday's
We are reserving Wednesday for a bit of creativity. We are both very proud of what we achieved this Wednesday having never drawn a day in our lives. This day will include drawing, painting, LEGO (specifically for me), Origami and anything else we can think of. It's a very cheap way to stay entertained as Big W has everything you need for roughly $10 per activity (bar the sometimes insanely expensive price of LEGO these days).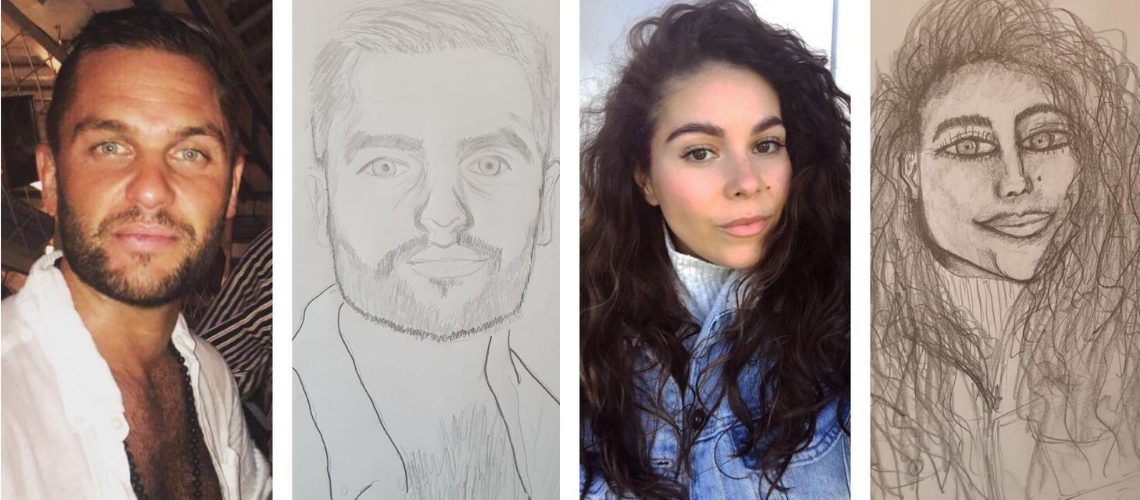 Video Game Thursday
Not sure how this one will go yet as Luisa is not much of a gamer, but I wanted her to be a part of the 1 hour a week she allows me to indulge myself.
Tik Tok & Pizza Friday's
Apart from the pizza, this is not entirely my jam but in the interest of exploring new things, this is now our Friday activity. For anyone that doesn't know, Tik Tok is a prime way of making a fool out of yourself whilst trying to copy other people's dances.
Saturday
'Do what you want' day.
Wedding Sunday's
Having been recently engaged we have decided to spend 2 hours on Sunday's researching our wedding plans, FUN!
Everything above we decided together and fully intend to stick to no matter how bad the day was, how we are feeling, or just how miserable things seem to be in lockdown. Talking out of experience, once you embark on an activity like the above, you quickly forget anything else that was going on.
I want to re-iterate, we are by no means re-inventing the wheel by suggesting setting goals and activities but I will say that if you STICK TO IT, you might find yourself feeling a sense of accomplishment in an otherwise fairly boring time.
I hope this gives you an insight into our lives right now and you can take some inspiration from it!
Stay safe, stay positive and stay motivated everyone!