Meet the Team – Lechée De Chavez
Posted on April 2016 By Speller International
​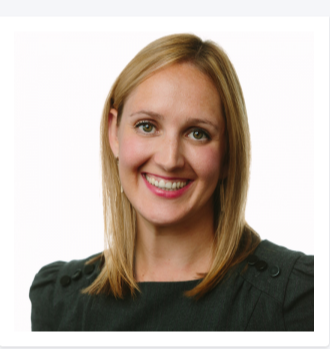 ​Tell us a little bit of Lechée De Chavez history?
Oddly enough in an office predominantly full of ex-pats, I'm a Melbourne girl born and bred! After finishing a psychology degree and travelling around Europe for a few months, I fell into the world of administration. I did an 8 year stint in higher education as a Project Manager coordinating the logistics of university degrees and professional development and then an opportunity became available as a part time Projects and Marketing Coordinator at Speller in late 2013. Having returned to work from maternity leave the year before, the role ticked all the boxes I was looking for as a part time working Mum and I haven't looked back since!
What have been your key achievements in your time here?
The great thing about my role is that my projects are always changing! When I first started, the new website and launching our monthly newsletter was a really exciting achievement but I think the office move and refurbishment last year has to be my biggest achievement yet – it was by far the largest project Id undertaken in my entire career and it involved lots of things I essentially knew very little about such as data cabling, interior design and plumbing. As someone who gets a lot of satisfaction out of seeing the end product, it was so exciting to introduce the whole team to their new workplace after a very intense few months of renovations and seeing a positive reaction!
What part of being a Project & Marketing Coordinator do you love?
I love the variety my role offers. The only constant in my week are our blogs/ social media updates so I could be working on a tender, or researching external training options for the team, or compiling surveys or working on a new business system improvement. Our Directors have these great ideas and then I go off and research whether they can be put into practice (and how we would roll it out). These ideas don't always come to fruition but I think it's great that Speller is always looking at ways they can improve, whether that be internally or externally.
Where do we find you in your down time?
My daughter Peyton is 4 so I'm usually doing things that keep a 4 y/o entertained! Once she's tucked in bed and I actually get some "down time" I love a good meal and glass (or 2!) of wine. My husband's job involves a lot of weekend/afterhours work, so I'm always very grateful when we get some quality family time together, and its even better if we're out and about with our extended family and friends.
What does 2016 hold both professionally and personally for you?
Professionally, I am wanting to grow our social media presence to get the Speller name out there even further into the SAP community. We have some other internal business system improvements in their infancy stages and I'm excited about taking on another chunky project.
Personally, I am savouring my last year of Tuesdays home with Peyton before she starts school, and trying to ensure our days home together are less "boring Mum chores" and more about fun things for us to do together. My husband and I are also in the middle of renovating our house, although I am more of a "good cleaner-upperer" than a potential Block contestant!