Meet the Team – Jack Bland
Posted on November 2015 By Speller International
​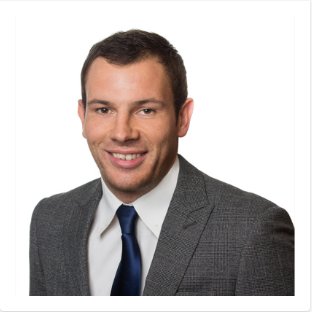 Tell us a little bit of Jack Bland history?
I grew up in the Yorkshire dales in the North of England so I am a Northern country boy at heart. I went to University in Lancaster and studied Sport Science before spending time travelling in the USA, China, SE Asia and Australia.
During my time travelling in Australia I decided I would like to come back and work here full time. Once I returned to England I started a career in recruitment and enjoyed success building a 360 desk focusing on the Microsoft .Net market. I spent almost 4 years working for two companies in the UK before deciding it was time to give Australia a shot. I was lucky enough for Speller international to sponsor me, I have now been here for two years and I am loving life in Melbourne.
What have been your key achievements in your time here?
When I first came to Speller whilst having a number of years experience in IT recruitment I had very little experience with SAP. I feel since starting with Speller I have drawn on the companies huge amount of experience in the Australian market and feel I have become a specialist SAP recruiter knowing both the technologies and the intricacies of recruiting SAP professionals in Australia. I started off working in an Interstate BDM role and I was proud to build the companies profile outside of Melbourne but I have more recently moved into a Melbourne focused role and I am enjoying recruiting in a city where Speller has such a strong brand in the SAP market.
Where do we find you in your down time?
One of my main motivations for moving to Australia was so I could enjoy more of an outdoors lifestyle. As a sports lover Melbourne is the perfect city to live in, if I am not watching live sport you can generally find me hacking up a golf course, fishing or playing cricket/football (Soccer!). I also enjoy camping and I have loved exploring all the great areas Victoria has to offer. Being a Yorkshire man I love craft beer! Live music is also high on my priority list – I am hitting a few music festivals this summer so lots to look forward to!
What does the FY15/16 hold both professionally and personally for you?
Having been here for two years I am now eligible for permanent residency so I am hoping to secure that this year. From a work perspective I am focused on hitting target and continuing to improve and specialise my skills in the Australian SAP market. In future I would like to see myself in a management role so I aim to complete some courses this year outside of work that will help prepare me for a management role.