Meet the Team – Chris Oughton
Posted on October 2015 By Speller International
​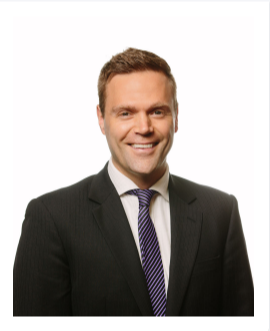 Tell us a little bit of Chris Oughton history?
My first real job involved 4 years working at the Fire & Rescue Service as a Fire Fighter Control operator, which is a very fancy way of saying I would answer the emergency '999' or '000' calls and occasionally have to offer safety advice and mobilise Fire Engines across the county. I was lucky enough to be granted a year off where I went travelling and it was during this adventure I had my first taste of Australia and the Aussie way of life, and I was hooked!
Upon my return back to the UK I had another year with the Fire Service before leaving the 'watch' behind and went off again for another travelling adventure! This saw me travel SE Asia and work as a Divemaster which was not a bad way to live. After I again returned to the UK I found a role in Recruitment and little did I know it would be this path that would lead me back to Australia! After 3.5 years Recruiting for HR Professionals in London I was offered the golden ticket to move out here to Melbourne!
What have been your key achievements in your time here?
It would have to be winning Sales Person of the year in my first year since joining! That will always stick with me, and other achievements would involve building a network in the TROCO space, I have felt really lucky to of built relationships with some highly respected Change and Training Leads/Managers and it has been great to work with and for them on numerous occasions and learning from them!
What part of being a SI Recruitment Consultant for the Change, Training and Documentation division do you love?
It would have to be the people (as cheesy as that may read) but I find Trainers and Change folk have interesting and varied personalities and I find whilst I talk business with them I have got to know them on a personal level and this has helped build trust and makes my job a lot easier!
Where do we find you in your downtime?
Well nowadays you will find me trying to spend as much time with my newborn baby Ollie who is just over 5 weeks now!! So my world has changed somewhat but I am already really enjoying being a Dad and can't wait to watch him grow and be his own lil dude!!
What does the FY15/16 hold both professionally and personally for you?
Professionally I want to branch my network out further, go interstate and to NZ to keep building the network and having success in these places also. Personally – to enjoy my baby boy grow up to be a healthy active lil boy and enjoy our time with him with my fiancé.