From the Classroom to the Boardroom – A SAP Graduates Perspective
Posted on September 2015 By Gillmore Gutura
​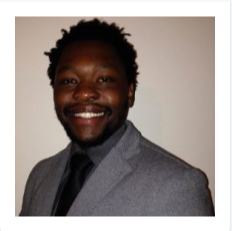 Gillmore is a Business Integration Analyst with Accenture, Melbourne. He completed a Bachelors in Computer Science and Software Development and is a recent Masters Graduate in Enterprise Resource Planning Systems and Information Systems with a focus on SAP.
Challenges Faced:
As all fellow students are all too aware, the rigours of completing an education qualification with full time work could be quite overwhelming and intense. In my case, I decided to undertake a Masters' degree with Victoria University, full time based in Melbourne's city centre. Living and working in Geelong (roughly an hour's train ride) 6 days a week indeed presented some challenges. My week consisted of constant rushing to and from the train station to make my classes and group meetings and also a few late nights, for a period of two years straight.
How I overcame these challenges:
Choose the right course for you. I was extremely happy with my course selection and therefore my focus was more of how beneficial the end result would be as opposed to the journey of attaining the qualification.

Be realistic and mentally prepared about the undertaking you are embarking on.

Manage people's expectations and always exercise full disclosure. I was very open and frank to my boss, my group members at university and also my lecturers and faculty. This proved very beneficial because everyone was aware of my hurdles and were more than happy to assist and motivate me along my journey.

Time Management. Enough cannot be said about managing your most precious resource (Time). I found mapping out my week in a mind map fashion / milestone checklist helped me stay on track and prioritize projects and assignments as they were allocated. It is very easy to miss deadlines when you have assignments to complete as they are usually due at different dates. It also is a great motivator, I found, that there is a lot of satisfaction in crossing off a task on your to-do list.

Maintain a healthy study work life balance. This is easier said than done but at all times reserve some time to unwind. Whether you play indoor soccer or catch up with friends, it is important to spend time doing something totally unrelated to work or school. I also found that having a job you enjoy makes it easier to maintain motivation and quality of your work.

Turn your challenges into advantages. In my case, working in hospitality improved my communication and networking skills and I was able to utilise my experience in class and group situations. I had to contend with long train rides sometimes late at night. This was a big pitfall for me, but I turned it around and embraced the situation by using the train ride up to finish up on deadlines and the return ride, I reserved it for wind down time (catch up on TV shows or social media platforms).

Maintain a good rapport with your colleagues at school and work. It is beneficial in times when you need assistance to complete an assignment or start work a little later than usual.

Utilise your school resources (career counsellors, lecturers, mentors, team mates, social networks) and leverage collaborative tools at your disposal to streamline projects (I used Team viewer, for example, with my assignment group to complete a project due to our different geographical locations and schedules).
How I managed to differentiate myself?
"Know thy resume"
This may sound basic, but I found it extremely important to be in tune with what you have put across on your resume. A common example is your education details. Potential employers might need you to succinctly explain what that first year unit you barely scrapped through or that practical project you didn't really enjoy was all about.
I revised my CV regularly and utilised keywords / summary to articulate major points on my resume.
Good grades also help: especially with the major companies that receive a plethora of applications. It is an easy way of culling the candidates.
"I was born ready"
Once you have sent those applications out, it is absolutely crucial that you are prepared to interview at the drop of a hat. In some cases a telephone interview could be the difference to progress to the next stage.
I spent a considerable amount of time researching about the companies I applied to. It was very advantageous to have notes/profiles for those companies on hand. It is important not to sound too rehearsed though as you refer to those notes.
Follow them!
It has never been easier to be keenly aware of company activities and trends. The usual suspects in the Social media space; Facebook pages, Twitter and LinkedIn should cover most of that.
Follow the right people and take note of any interesting developments in the industry and the company's closest competitors. In my interview, I talked about the company's acquisition of a local firm which had just come up on my Twitter feed just moments before the interview. This was extraordinary because the interviewer was unaware of the news and that set me apart from the candidate pool.
Social Media presence
I was fortunate enough to have lecturers that emphasized the importance of maintaining a professional social media presence. One of my lecturers, Tony de Thomasis, always referred to the "Google Test" whereby you need to own the first few pages of the search results with professional content. Blogging, liking and commenting on relevant posts is a good way to achieve this.
Also utilise LinkedIn to do some reconnaissance work on your interviewer- their interests and experience; it is always a nice ice breaker when you can use this information.
Develop a professional portfolio
Utilise the presentations, case studies or research projects you have accomplished to showcase your efforts. It is a great way to develop your personal brand. I used another tool called Jing that enables you to capture and record videos of your computer screen. I recoded an exercise showing how to navigate through SAP transactions and was able to explain and demonstrate my knowledge to the interviewer.
Mentorship
If possible, link up with an accomplished professional whenever you can. It does not necessarily have to be someone in your profession. I was fortunate to be a part of a mentorship program which was a huge eye opener. Speller International, Judy Cole in particular, helped me a lot with excellent feedback and market trend information. Mentors are excellent motivators and are always a great resource for resume critiquing and connecting you to the right people.
The X-Factor
It is very beneficial in the interview to have something that subtly differentiates you from the rest of the candidates. In my case, it was something as simple as wearing a pair of happy socks! The interviewer loved them and thought that it was a very nice touch. Simple but quite an effective ice breaker.
Elevator pitch
It is also advisable to prepare a little spill about yourself in a concise and interesting manner. Undoubtedly, the "tell me a little about yourself "question will always come up.
Always prepare some insightful questions that show you are aware of the industry and trending topics.
I also took the initiative to print out business cards for networking events. Great way to showcase your credentials. Just because you are still job searching does not mean you cannot have a business card. It is quite affordable on a student budget and an effective way of leaving a lasting presence.
Congratulations to Gillmore on securing his graduate position with Accenture. We look forward to touching base with him in 6 months time to find out how he's settled into the role and tips he has for making the most out of a new graduate position.