Meet the Team – Mary Vidovich
Posted on July 2015 By Speller International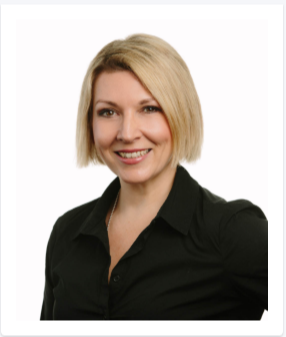 Mary has been in the SAP Recruitment space for almost 10 years now and in fact has been dubbed "a dinosaur of SAP" according to one client once (ouch!). But why is she a new face, yet an old face at Speller International?
Tell us a little bit of Mary Vidovich history?
I am originally from Perth (born in Fremantle and hence a Dockers supporter) and decided to move to Melbourne with the aim of becoming a famous comedian, performing shows on the stage and screen. Needless to say, this fell through.
After working in various jobs including; telemarketing, promotions and marketing, I was fortunate enough to secure the role of Office Manager at Speller International (though at the time I lacked Word, Excel and PowerPoint skills). I soon moved into resourcing and really enjoyed the interaction with the candidates and the excitement of placing consultants- sometimes in their 'dream job'. After 5 ½ years at Speller, I took a break to do some writing, but somehow ended up working at another SAP specific recruitment agency for 4 years. Now I'm back at Speller in a more client focused role.
After being away from Speller for a long time, what are you most looking forward to in your return and starting a new role as SAP Account Manager?
It's not often you get to return to a place of employment where you met some great friends and first learnt about the SAP market and the recruitment process. Speller has grown exponentially since I last worked here 4 years ago so I'm looking forward to learning more, developing my skills and also working with my mates!
Where do we find you in your down time?
When I'm not at work I could be at the gym, riding my bike or walking along the St Kilda beachfront (on occasion), out with friends at the pub (more so) or out seeing live theatre/music performances.
What does the FY15/16 hold both professionally and personally for you?
The next year holds many exciting things for me. Work-wise I hope to build on various relationships within the SAP world and present some great opportunities for SAP Consultants out there. Personally, I am in the process of writing a cabaret/comedy show which I will be performing later this year.