Meet the Team – Scott Anstey
Posted on June 2015 By Speller International
​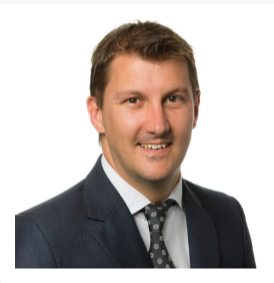 He's been an integral part of the SAP Candidate Manager team for over 5 years, a team player extraordinaire working collaboratively with candidates to find them the role that fits them best. Meet Scott Anstey, SAP Resource Lead.
Tell us a little bit of Scott Anstey history?
Born and raised in Melbourne (strange I know to have a recruiter in Melbourne that is actually from Melbourne!) and wouldn't live anywhere else in the world, Melbourne is definitely the greatest city in my opinion. After finishing high school I worked in a number of different sales roles including a 4 years stint at Optus until one day an ex colleague of mine called me and said that I should have a look at applying for this role at a recruitment agency he knew about… I got that job and 5 years later I'm still here at Speller International.
What have been your key achievements in your time here?
One of my proudest moments at Speller happened just last month when I was promoted to SAP Resource Lead, something I'm very thankful for and I'm looking forward to working closely with my gun resource team.
What part of being a SI Candidate Manager do you love?
I enjoy being part of the smaller SAP community/network of people; after working in this space for 5 years now I have built up a really strong network of people both professionally and also personally. It's a great reward to finally place someone in a role that you have speaking with consistently over the years.
Where do we find you in your down time?
I'm a passionate Richmond Tigers supporter and try to get to most games here in Melbourne. Outside of that you will probably find me enjoying a quiet drink or 2 with my mates at one of the many great bars Melbourne has to offer… one of my favourite drinking spots especially before a big game at the MCG is the Richmond Club Hotel. I do enjoy travelling overseas and I try and get away once a year… the last few years I've travelled to Dubai and Oman, Vietnam, have trekked in Nepal, been to New York and Las Vegas… I loved each of these places for their own specific reason, but I have to say New York was the stand out for me.
What does the FY15/16 hold both professionally and personally for you?
This next year holds some really great challenges for me from a work perspective in my new role, I'm really looking forward to working closely with Tim, Jack and Maria and driving some really great and exciting results both individually and collectively. Personally I would like to take another overseas trip, and the number one place next on my list is Santorini, Greece.