Meet the Team – Tim Baxter
Posted on April 2015 By Speller International
​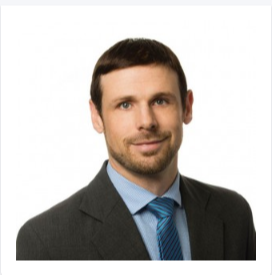 Who is Candidate Manager, Tim Baxter? Having joined the Speller International Team in 2011, he may have talked you through a potential role, or guided you all the way to securing a new contract… but theres much more to Tim than just interview preparation!
Tell us a little bit of Tim Baxter history?
Growing up here in Melbourne was awesome, but after completing a degree in Computer Systems it was time to see the world! I spent a number of years living abroad including England, Ireland and Canada. I have always been passionate about helping people, which I really enjoyed doing through a variety of IT support roles including for Microsoft.
When I returned to Melbourne I had an interview lined up for an IT role through a recruitment agency. When I met with the agency they asked me if I had ever thought about getting into recruitment and I saw it as a way to really have a much bigger impact on people's lives; helping people achieve their dream job and seeing the positive impact they have throughout their new organisation brings about infinitely more job satisfaction than just helping someone get their printer to work, so I leapt at the opportunity and haven't looked back.
What have been your key achievements in your time here?
As an MSCE & CCNA kind of guy, transitioning from general IT with networks, servers and hardware to the world of SAP was a huge change! Knowing virtually nothing about ERP systems when I first joined Speller International it's been a fantastic learning experience from ABAP to WM and everything in-between. I also get called on to be the internal IT fix-it guy from time to time, which I secretly still enjoy.
What part of being a SI Candidate Manager do you love?
I've built some great relationships with my contractors over the years and it's fantastic to watch their careers grow over time. Progressing from being a Junior Consultant to Senior Consultant or having a contract Program Manager successfully delivering an epic project with near impossible timelines and budgets brings a great feeling of job satisfaction.
Where do we find you in your down time?
Spending the best part of the day in front of a computer, I get really active after hours. I'm a mad keen snowboarder during the Winter, play in the forests on my dirt bike during the Summer, and have a real passion for training martial arts all year round!
What does 2015 hold both professionally and personally for you?
2015 looks like it's going to be a great year for SAP in Australia with plenty of new projects kicking off and a splurge into newer areas like Fiori and SuccessFactors which I'm really excited about. On a personal level there's already been an epic snowboarding adventure in Japan and I'm looking forward to getting in some quality beach time over in Thailand later this year…oh, and a new dirt bike. 2015, the year of the awesome.